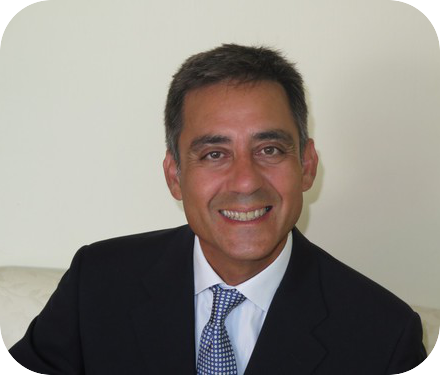 An experienced professional, Luigi has held senior management positions in over 30 countries for Nestlé, the largest food company in the world. After graduating from the University of Perugia (Italy), he obtained the Centromarca Marketing Master's degree and then joined Nestlé Italia's Marketing and Sales division in the early nineties. Luigi was then launched into an international career that led him to work in Turkey, Malaysia and several countries in Africa, taking increasing responsibilities. Luigi currently works as international executive consultant and expert in the fields of corporate & business strategy and international business development. .

LUIGI CHAMPIONS THE AFRICAN CONTINENT AND ITS PEOPLE
"Africa is the most exciting of all continents and the opportunity to develop fast growing sustainable businesses is huge.
If you are able to engage with people there is no limit!"
After graduating from the Catholic University of Milan, Italy, Marco Serafini has developed over the years a solid background thanks to several experiences in Marketing and Sales. He started his career and became an expert in the sector of packaging systems automation for food and non-food products. Marco moved then in the FMCGs, partnering with companies aiming at developing their business in Italy as well as abroad. Marco is an ideal reference for companies in the search of international partners or aiming at optimizing their offer by adding value added products to their portfolio.

MARCO'S VISION IS TO HELP COMPANIES REACHING HIGHER OBJECTIVES RELEASING ALL THEIR POTENTIAL WHILE OPTIMIZING THEIR PERFORMANCE
"The experience that I have acquired over the years, with perseverance and humility, is at the service of the right interlocutors that are prepared, attentive, open to new ideas, determined and featuring some unconventionality and curiosity"
Gilbert is an expert in Sales & Distribution with a solid background build over the years working for the largest FMCGs multinationals. He started his career in Pepsi Cola Mauritius covering several positions in the Sales and Marketing division before moving into Nestlé where he held the role of National Sales Manager and then that of Regional Sales Training Manager for 10 African countries. Gilbert currently works as Business Development Consultant, expert in the fields of market entry and sales organization. He also assists clients in the execution of their sales and distribution strategy. Gilbert is also co-founder and CEO of STIP Ltd, an international trading company based in Mauritius

GILBERT'S VISION ...
"Working in the African Continent gave to me a different insight of the business and life. I accepted the challenge to engage with people in order to motivate and reinforce their sales skills and this pushed me to really think outside the box"